Orientation is a personalised experience that will help you find your way to a successful first term
At CQUniversity, Orientation is all about giving you the essential information you need to be a successful student.

"Have you ever read a map upside down? That's what your uni studies can be like without Orientation." - Student Mentor, Alex.

Take this opportunity to meet and connect with your peers, mentors, and academics, learn about student life, and discover the variety of support services available to assist you in reaching your academic and personal goals.

The Orientation program consists of compulsory OTV sessions, as well as optional Orientation Boost sessions, Campus Experience events, and Academic Learning Centre (ALC) workshops, allowing you to create a customised schedule. For more information, download a copy of the Term 2 Orientation program. In addition to these activities, the self-paced Countdown to CQUni Moodle unit should be completed before starting your studies.
DOWNLOAD TERM 2 2022 PROGRAM >>
How to register
If you have accepted your offer, check your student email from Tuesday, 7 June for the official Orientation invitation and follow the link to the registration form. This form lets you register for all Orientation sessions in one place and download a copy of your chosen sessions.
If you have any questions about Orientation or are unable to locate your personalised link, please email studentevents@cqu.edu.au.
About Orientation
Orientation TV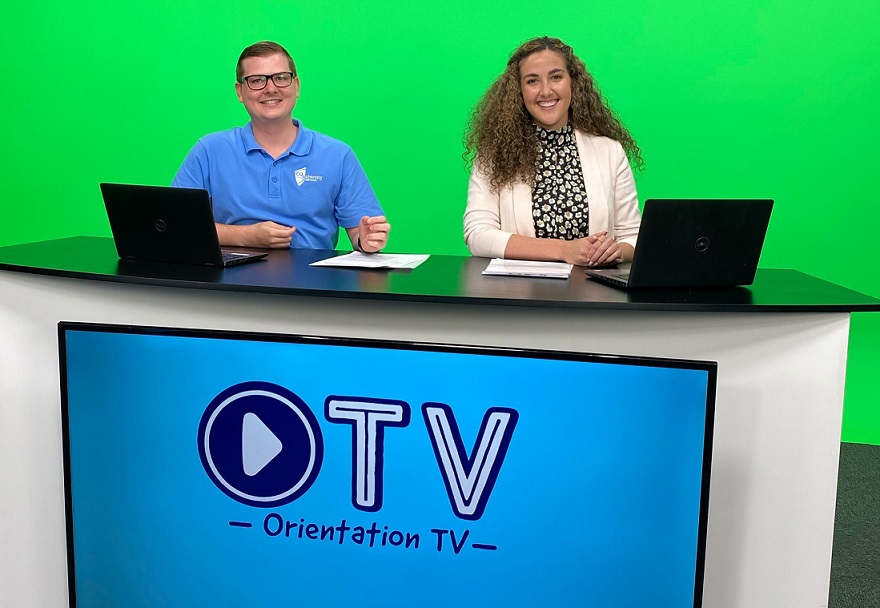 Orientation TV (OTV) is a live webinar with an engaging, television-show-style format where you will receive the essential information you need to commence your studies. OTV brings you short, fast-paced, informative sessions whilst allowing you to connect with other students and staff.
Orientation Boost
The Orientation Boost series offers additional, optional drop-in sessions, allowing you to create a customised Orientation schedule based on what you need and want to know more about. These should be attended in addition to compulsory OTV sessions.
Campus Experience
When you're not busy tuning into OTV and dropping in for Orientation Boost, join a Campus Experience event.

These on-campus events are the perfect opportunity to meet and connect with fellow students, staff, and support services. Events will differ for each location and may include networking activities, campus tours, and market stalls.
Countdown to CQUni
Countdown to CQUni is an introductory Moodle unit, designed to inform, motivate, and empower you with the information you need to know before you begin your studies. Take a guided tour of Moodle, learn about making a study plan and unit requirements, and organise your student life.

Countdown to CQUni should be completed after you accept your offer and before the start of term. Moodle may prompt you to complete the Foundations of Academic Integrity Moodle unit prior to accessing Countdown to CQUni.

To access Countdown to CQUni, visit Moodle, log in with your student number and password, and self-enrol into ORIE12345: Countdown to CQUni.
Orientation for international students
New international students must attend orientation. You can attend our Orientation sessions wherever you are located in the world. More about orientation for international students.
---